Who is online?
In total there is
1
user online :: 0 Registered, 0 Hidden and 1 Guest
None
Most users ever online was
54
on Wed May 15, 2019 11:43 am
Top posting users this week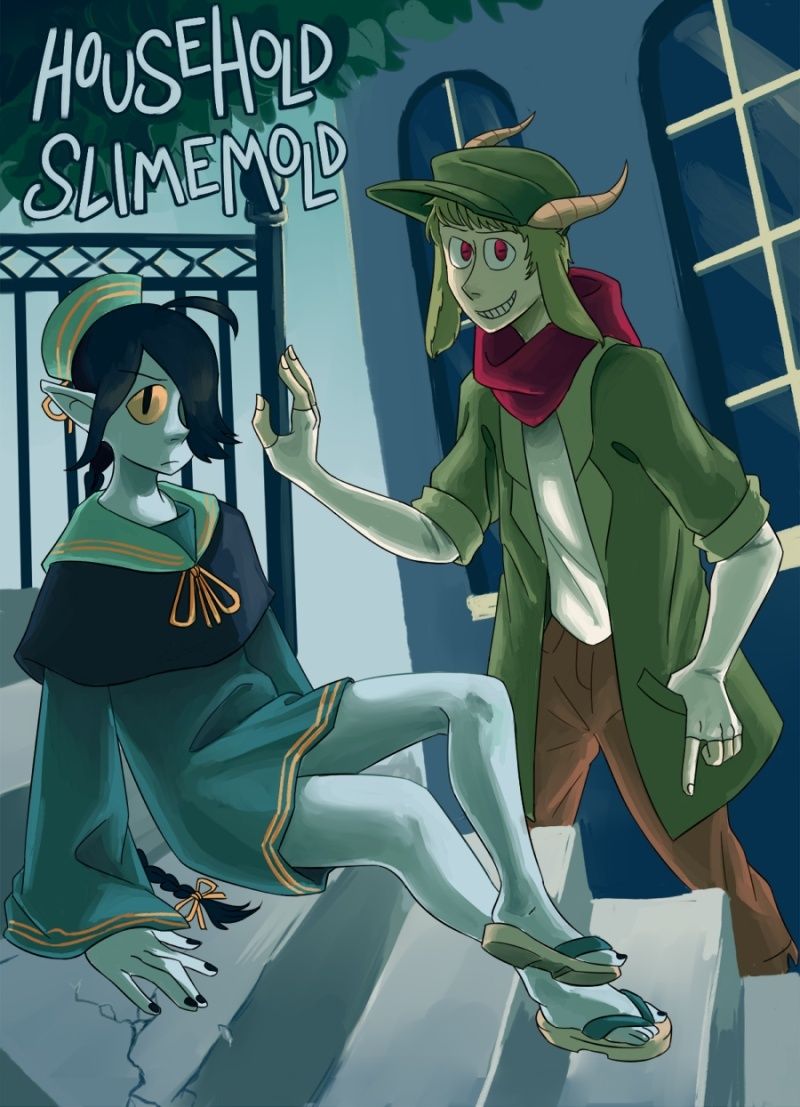 Comic Title: Household Slime Mold
Tag Line: A mundane fantasy
Elevator Pitch: Mildew Erys is an amateur witch leading a listless life until one day a mysterious angel claiming to be a powerful wizard offers to take her in as his student. Unfortunately for Mildew, her new teacher has more in store for her than just lessons.
Link to Comic:
https://tapastic.com/series/HouseholdSlimeMold
Other Information: Comic is still in its exposition, but some critique would be much appreciated!
I like it so far haha. it is well drawn and is easy to follow. the feeling of the world being both crazy and normal at the same time is pretty cool. There isn't a ton of pages yet but i get a good feeling from it. I don't really see anything wrong with it, or that needs to be worked on too much. awesome work!
Mod





Posts

: 29


Join date

: 2016-05-31



Thanks! Glad you have a good first impression. I have a lot planned for this comic so I hope you continue to enjoy it! c:
I really really like your use of textures in the lineart. The grayscale is a bit random, since it's missing on some panels (I don't mean the humor ones, just the regular panels of characters doing stuff, some of them don't have any shading) so it's a bit uneven, if I may say so. Also if it was supposed to be raining when the MC had an umbrella, add some rain to make it clear (otherwise I thought it was her fashion statement or something : D )
Use of perspective and panels is a nice touch, even if there's some hiccups like in the page 14 where the pricks aren't following the horizontal line of the wall and the pipe & trees looks 2-dimensional. Minor stuff really but something you can focus more if you want to keep it consistent visually since there are pages like 11 where everything works nicely

Your comic is easy to follow. The story hasn't kicked off yet so I can't say anything about that. So I'd say your start is good! I'll be lurking around to see if I'll get sucked in the story and end up subbing B) You're doing good job overall!



Posts

: 19


Join date

: 2016-06-23


Age

: 26


Location

: Finland



Ah, thanks! Yeah, greyscale isn't my forte, heheh. I tried to vary it from panel to panel to try to make some panels stand out but I guess it just came off as kinda sloppy. I'll try to keep things more consistent in later pages! ^-^;

---
Permissions in this forum:
You
cannot
reply to topics in this forum